The Great Wall of China: Photographs by Chen Changfen (Hardcover)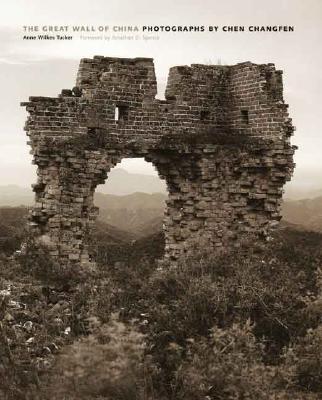 $45.00

Special Order -- These books can be hard for us to get
Description
---
Chen Changfen (b. 1941) began to photograph the Great Wall twenty years before the Chinese government officially adopted it as the national symbol in 1984. This fascinating book presents a small fraction of his decades-long study of the monumental form and conveys the fertile range of themes and ideas that Chen has investigated, each informed by traditional Chinese art, history, and philosophy. Combining a unique blend of traditional and contemporary technical processes, Chen's richly evocative photographs at once celebrate the remarkable series of building campaigns that produced the Wall and memorialize the thousands of conscripted laborers whose lives were sacrificed to its construction.
One of the most striking features of Chen's photographs is their unexpected variety of perspectives and moods, capturing the vicissitudes of weather, time, and human history that have acted upon it. By excluding the people, highways, factories, and modern buildings that encroach on and daily destroy sections of the Wall, however, Chen eliminates major aspects of the Wall's present reality from his pictures. In a thoughtful essay and interview with the artist, Anne Wilkes Tucker probes the meanings of such omissions and guides the reader through Chen's extraordinary images. The Great Wall of China is essential reading for photographers, historians, and travelers.
About the Author
---
Anne Wilkes Tucker is curator of photography at the Museum of Fine Arts, Houston, and author of the award-winning" History of Japanese Photography" (Yale). Jonathan D. Spence is the Sterling Professor of History at Yale University. His books include "Tsao Yin and the Kang-hsi Emperor: Bondservant and Master" (Yale) and "The Search for Modern China."