The Shahnama of Shah Tahmasp: The Persian Book of Kings (Hardcover)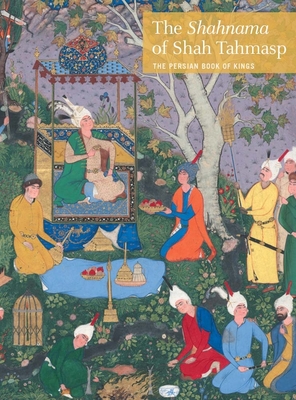 $82.50
Backordered. There will likely be a delay in getting this book
Description
---
A smaller, more accessible version of the 2011 sold-out deluxe edition, with beautiful illustrations and informative supplementary texts

The Shahnama, an epic poem from the 10th century that chronicles Iran's mythical history before the founding of Islam, has been immortalized in numerous illustrated copies. . The illuminated pages of the 16th-century Shahnama of Shah Tahmasp, known as the most beautiful edition ever created,  are reproduced in this new publication, which succeeds the Metropolitan Museum's celebrated out-of-print deluxe facsimile edition of 2011. This new volume combines the vibrant, high-quality reproductions of the deluxe edition with enlightening information and a smaller, more accessible format.  The fascinating text introduces the Shahnama to readers and describes the material world depicted in the intricate paintings. It also includes a brief description of the stories depicted in the illustrations and an illustrated "Who's Who" to help readers identify major characters in the epic. These features provide readers a deeper engagement with this captivating masterpiece.
About the Author
---
Sheila R. Canby is the Patti Cadby Birch Curator in Charge of the Department of Islamic Art at The Metropolitan Museum of Art.