Rama Revealed (Mass Market)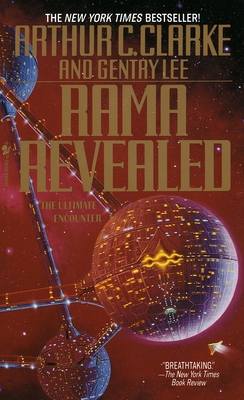 $9.44

We can usually get this book in 3 to 7 days, except during a pandemic. We are doing our best
Other Books in Series
This is book number 4 in the Rama series.
Description
---
On its mysterious voyage through interstellar space, a massive alien starship carries its human passengers to the end of a generations-long odyssey.

But the great experiment designed by the Ramans has failed, and Rama III has become a battleground. Fleeing a tyrant, a band of humans ventures into the nether regions of the ship, where they encounter an emerald-doomed lair ruled by the fabulously advanced octospiders.

As the octospiders lure the humans deeper into their domain, the humans must decide whether the creatures are their allies of enemies. All the while, Rama III continues its in-explorable journey towards the node, where the climax of their voyage awaits the stunning revelation of the true identity of the beings behind this glittering trek across the cosmos.
About the Author
---
Arthur C. Clarke has long been considered the greatest science fiction writer of all time and was an international treasure in many other ways, including the fact that an article by him in 1945 led to the invention of satellite technology. Books by Clarke—both fiction and nonfiction—have sold more than one hundred million copies worldwide. He died in 2008.