Mastering Quality Management (Paperback)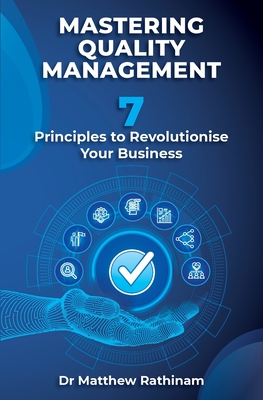 $11.95
We can usually get this book in 3 to 5 days, except during a pandemic. We are doing our best
(This book cannot be returned, even for store credit.)
Description
---
A comprehensive guide for Quality Management PrinciplesQuality Management Systems (QMS) is a globally recognised standard to manage systems, processes, and resources, effectively and efficiently. Incorporating the Seven Principles of Quality Management is essential to drive the leadership, culture, and achieve business excellence. This book draws bodies of knowledge of management methodologies, principles, business models, frameworks, and case studies to learn:
- What are the quality management principles and how to seamlessly integrate them into day-to-day practices?
- How to use business models and frameworks to drive customer focus and culture?
- How to use leadership capabilities, principles, and practices to drive the desired culture and results?
- How to empower employees, build trust, relationship, and accountability to improve products and services?
- How to make organisational processes effective and efficient, align to a common objective, and continually improve?
This book is intended for all business managers and quality practitioners, in particular those who have already some understanding of quality management systems, to help further develop their understanding of the principles that can enable the improvement of performance in all aspects of business by adding meaning and value to their contributions to the organisation.