Rastafari: For the Healing of the Nation (Paperback)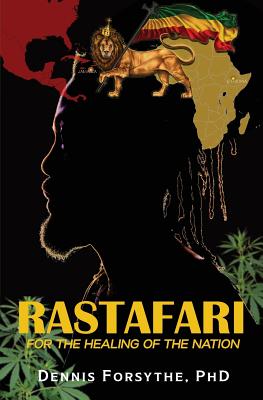 $28.69
Backordered. There will likely be a delay in getting this book
(This book cannot be returned, even for store credit.)
Description
---
RASTAFARI FOR THE HEALING OF THE NATION
offers deep insights into the mystical path that resurfaced in Jamaica, West Indies nearly five decades ago.
As a professor of sociology, a cultural anthropologist, and a practicing Rasta, Dennis Forsythe delves deeply into the cultural origins and mystical symbols that originated in Egypt and Africa. His personal journey of discovery reveals the hidden secrets of this modern day cultural evolution.
Both young seekers and those already on the path will discover new revelations in both spirtual concepts and daily practices. Dr. Forythe highlights modern day healing modalities that connect the Rastaman to the divinity within. He explores the chakras, the importance of breathing, and herbal meditations.
In addition to a thoughtful exploration of Anancyism, the author journeys through Lionism, explaining how that peaceful lamblike state is accomplished that modern day Rastas term IRIE.