Body Painting: Masterpieces by Joanne Gair (Hardcover)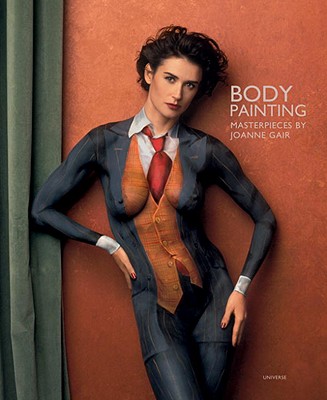 $17.98

On Our Shelves Now as of 24 Hours Ago. Call first to confirm.
Description
---
Stunning works of art using the human body as the canvas. If ever there was a defining moment in a career, for renowned body-painting artist Joanne Gair it was painting "that suit" on Demi Moore for the cover of Vanity Fair. From swimsuits for Sports Illustrated or music videos with Madonna, Gair's career allows us to see the human body transformed, creating unforgettable images. During a career spanning over 20 years, she has worked with Elle McPherson, Heidi Klum, Pamela Anderson, Rachel Hunter, and Molly Sims to name a few. Among the star photographers also included are Michel Comte, David LaChapelle, Annie Leibovitz, Herb Ritts, Howard Schatz, and Mark Seliger. Gair's collaborations have resulted in thousands of extraordinary photographs which have made an impact on pop culture.
About the Author
---
Joanne Gair's interest in body painting was inspired by the adornment of the indigenous Maori people of her native New Zealand. Heidi Klum is a world-famous model and co-hosts the popular television show "Project Runway."