The Political Thought of Frederick Douglass: In Pursuit of American Liberty (Hardcover)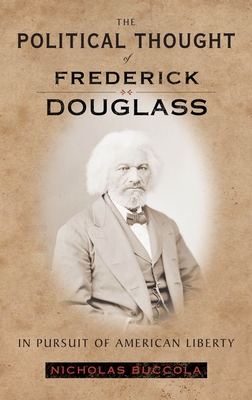 $120.15
We can usually get this book in 3 to 5 days, except during a pandemic. We are doing our best
Description
---
2013 Finalist, 26th Annual Oregon Best Book Award
Normal
0
MicrosoftInternetExplorer4 st1\: *{behavior: url(#ieooui) } /* Style Definitions */
table.MsoNormalTable
{mso-style-name: Table Normal;
mso-tstyle-rowband-size:0;
mso-tstyle-colband-size:0;
mso-style-noshow: yes;
mso-style-parent:
mso-padding-alt:0in 5.4pt 0in 5.4pt;
mso-para-margin:0in;
mso-para-margin-bottom: .0001pt;
mso-pagination: widow-orphan;
font-size:10.0pt;
font-family: Times New Roman;} Frederick Douglass, one of the most prominent figures in
African-American and United States
history, was born a slave, but escaped to the North and became a well-known
anti-slavery activist, orator, and author. In The Political Thought of
Frederick Douglass, Nicholas Buccola provides an important and original
argument about the ideas that animated this reformer-statesman. Beyond his role
as an abolitionist, Buccola argues for the importance of understanding Douglass
as a political thinker who provides deep insights into the immense challenge of
achieving and maintaining the liberal promise of freedom. Douglass, Buccola
contends, shows us that the language of rights must be coupled with a robust
understanding of social responsibility in order for liberal ideals to be
realized. Truly an original American thinker, this book highlights Douglass's
rightful place among the great thinkers in the American liberal tradition.
Podcast -- Nicholas Buccola on Frederick Douglass and Liberty.