The Oregonian Cookbook: Best Recipes from Foodday (Paperback)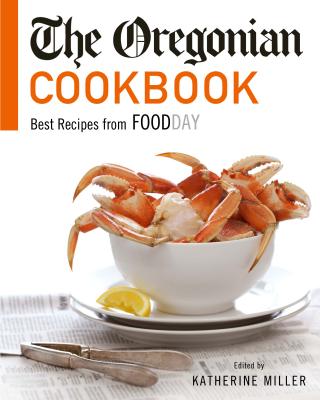 $24.10
Special Order -- These books can be hard for us to get
Description
---
The Portland Oregonian's lavishly illustrated cookbook showcases Oregon's emerging reputation as a source for some of the best food grown in America with 360 recipes created by exceptional home cooks, the region's most talented food writers, and the newspaper's most popular food writers. The recipes feature appetizers, soups, vegetables, breads, main courses, and deserts.
Chapters are devoted to Portland's most influential and award-winning chefs, including Philippe Boulot, Greg Higgins, Vitaly Paley, Naomi Pomeroy, Andy Ricker, Gabriel Rucker, Lisa Schroeder, Cathy Whims, and many others. A special tribute is paid to James Beard, Portland's native and legendary food authority.
Compiled by the Oregonian's FOODDAY editor Katherine Miller, this resourceful new cookbook is one all cooks will want to have, as it features the most popular and frequently requested recipes from FOODDAY'S three decades of outstanding culinary coverage in Oregon's largest circulation newspaper.