The History of the Coptic Orthodox Church in the United States: From the Land of the Pharaohs to the United States of America (Paperback)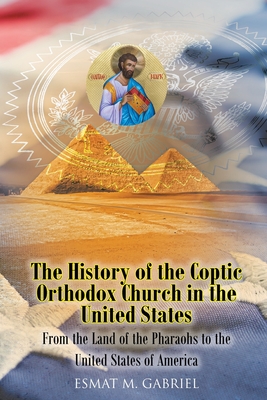 $20.95

We can usually get this book in 3 to 7 days, except during a pandemic. We are doing our best
Description
---
"And He said to them, 'Go into all the world and preach the gospel to every creature.'"
-Mark 16:15
In the middle of the first century, God sent St. Mark the Evangelist to proclaim the Good News and teach the Egyptians about the true God. He became the first pope and patriarch of the See of St. Mark and the founder of the Coptic Orthodox Church. For centuries, the Coptic Church remained mostly within the boundaries of Egypt, and the majority of Copts, including the clergy, were against the idea of immigration. But there were exceptions: Pope Cyril VI, the late Bishop Samuel, and the blessed Fr. Mikhail Ibrahim supported and encouraged immigration. And in the middle of the twentieth century, the Coptic diaspora slowly began.
Within the last five decades, St. Mark continued to carry the Good News through his disciples to the United States and around the world. The History of the Coptic Orthodox Church in the United States tells the story of the earliest immigrants who left their beloved homeland to start a new life and establish the roots of the Coptic Orthodox Church in America. In rich detail, it pays lasting tribute to a remarkable cast of individuals, families, and servants, including:
-The first pioneers who welcomed each new immigrant as they arrived on America's shore
-The early priests who traveled tirelessly throughout the United States and Canada to minister to individuals and families in rented spaces and the domestic church
-The great popes-HH Cyril VI, HH Shenouda III, and HH Tawadros II-who provided loving guidance from Alexandria
Through the efforts of all these servants, St. George Coptic Orthodox Church in Philadelphia was established as one of the first Coptic churches in the United States, along with others in New York, New Jersey, and beyond. The History of the Coptic Orthodox Church in the United States recounts the celebrations, struggles, and growth of these congregations as they maintain the traditions and spirit of the Coptic Orthodox Church into the twenty-first century.