Revisiting the European Union as Empire (Critical European Studies #4) (Hardcover)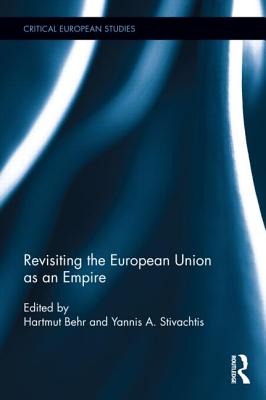 $216.00

We can usually get this book in 3 to 7 days, except during a pandemic. We are doing our best
(This book cannot be returned, even for store credit.)
Description
---
The European Union's stalled expansion, the Euro deficit and emerging crises of economic and political sovereignty in Greece, Italy and Spain have significantly altered the image of the EU as a model of progressive civilization. However, despite recent events the EU maintains its international image as the paragon of European politics and global governance.
This book unites leading scholars on Europe and Empire to revisit the view of the European Union as an 'imperial' power. It offers a re-appraisal of the EU as empire in response to geopolitical and economic developments since 2007 and asks if the policies, practices, and priorities of the Union exhibit characteristics of a modern empire.
This text will be of key interest to students and scholars of the EU, European studies, history, sociology, international relations, and economics.
About the Author
---
Hartmut Behr is Professor of International Politics at Newcastle University, UK. Ioannis A. Stivachtis is Associate Professor of Political Science at Virginia Polytechnic Institute and State University, USA.