Advances in Experimental Philosophy of Free Will and Responsibility (Hardcover)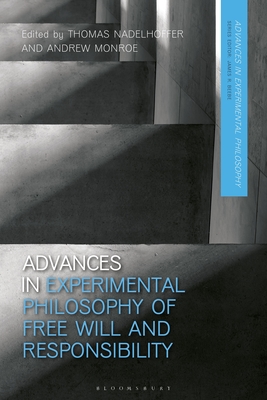 $149.50

Coming Soon - Available for Pre-Order Now
Description
---
Advances in Experimental Philosophy of Free Will and Responsibility brings together leading researchers from psychology and philosophy to present new findings and ideas about human agency and moral responsibility.
Their contributions reflect the growth of research in these areas over the past decade and highlight both the ways that philosophy can be relevant to empirical research and how empirical work can be relevant to philosophical investigations. Mixing new empirical work with the meta-philosophical and philosophical upshot of the latest research being done, chapters cover motivated cognition and free will beliefs, folk intuitions about manipulation and agency, mental control in assessments of responsibility, the importance of skilled decision making to free will judgments and the relationship between free will and substance dualism. Blending cutting-edge research from philosophy with methods from psychology, this collection is a compelling example of the value of interdisciplinary approaches, contributing to our understanding of the complex networks of attitudes, beliefs, and judgments that inform how we think about agency and responsibility.
About the Author
---
Thomas Nadelhoffer is Associate Professor of Philosophy at the College of Charleston, USA. Andrew Monroe is Assistant Professor of Psychology at Appalachian State University, USA.