Twelve Extraordinary Women: How God Shaped Women of the Bible, and What He Wants to Do with You (Paperback)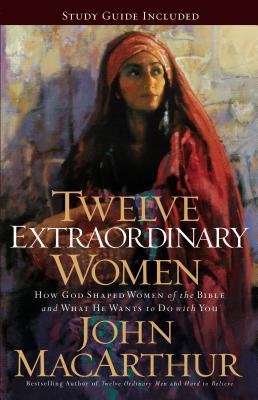 $18.99
We can usually get this book in 3 to 5 days, except during a pandemic. We are doing our best
Description
---
They were ordinary, common, and in some cases shockingly low-caste, yet each was made extraordinary by her life-changing encounter with God.
Readers will be challenged and motivated by Twelve Extraordinary Women, a poignant and personal look into the lives of some of the Bible's most faithful women. Their struggles and temptations are the same trials faced by all believers at all ages. Inside this book, best-selling author and Bible teacher John MacArthur shows that the God to whom they were so committed is the same God who continues to mold and use ordinary people today.
About the Author
---
John MacArthur is the pastor-teacher of Grace Community Church in Sun Valley, California, president of The Master's College and Seminary, and featured teacher with the Grace to You media ministry. In more than four decades of ministry, John has written dozens of bestselling books, including The MacArthur Study Bible, The Gospel According to Jesus, and Slave. He and his wife, Patricia, have four married children and fifteen grandchildren.