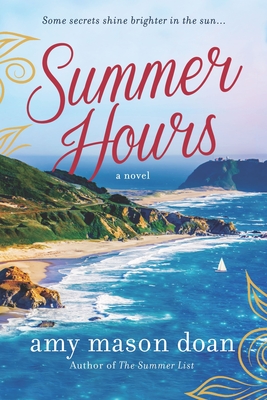 $16.99

On Our Shelves Now as of 24 Hours Ago
Description
---
"Fantastic. Wistful, mysterious, sparkling with secrets. I raced through Summer Hours in a day " --Meg Donohue, USA Today bestselling author

"A dreamy, nostalgic tale full of wisdom and heart. I love this book." --Andrea Dunlop, author of She Regrets Nothing

A vividly told, unforgettable novel about a secret relationship, the summer it unravels, and the sparkling reunion ten years later as one woman comes to accept the choices of her youth and rediscovers love and life in the process.

Thirty-three-year-old Becc Reardon has worked hard to move beyond the relationship that upended her life one fateful summer in college. But now, a decade later, her past is back front and center as she travels up the California coast to a wedding with a man she hasn't seen since.

As each mile of gorgeous scenery flies by, Becc can't help but feel the thrilling push and pull of memories, from infinite nights at beach bonfires and lavish boat parties to mid-day movie sessions. But the man beside her is not so eager to re-create history. And as the events of that heartbreaking summer come into view, Becc must decide if those dazzling hours they once shared are worth fighting for or if they're lost forever.

Set in the mid '90s and 2008, Amy Mason Doan's Summer Hours is a sweeping story about love, female coming of age, the power of nostalgia, and what happens when you realize you haven't become the person you'd always promised to be.

*Don't miss Lady Sunshine, Amy Mason Doan's next novel that Elin Hilderbrand calls "a delicious daydream" and Laura Dave calls "a fantastic summer read." Available now.