The Mythic City: Photographs of New York by Samuel H. Gottscho, 1925-1940 (Hardcover)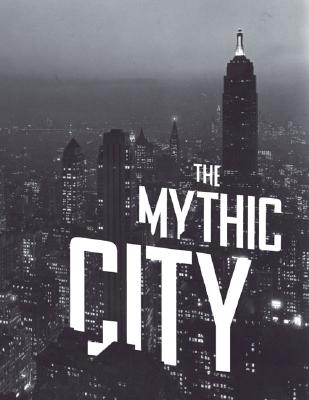 $40.00

Special Order -- These books can be hard for us to get
Description
---
Daring, bold, dramatic, towering, impossibly glamorous: this is how we imagine New York in its golden age, and this is how Samuel H. Gottscho, the preeminent architectural photographer of his generation, captured it. Through his lens, New York of the 1930s became the quintessential modern metropolis, a round-the-clock city in which night was as charismatic as day. Rigorously editing out the Depression-weary city's more seamy aspectsits tenement slums, breadlines, and soup kitchensGottscho presented a dreamlike Gotham of skyscrapers and penthouse luxury that literally and figuratively glowed with glamour's sheen. His gimlet eye focused on the bold interplay of sun and shadow, dramatizing the chiseled forms of Manhattan's signature skyline and bridges. The Empire State and Chrysler buildings, Rockefeller Center, the Plaza, the George Washington BridgeGottscho brought them all to sparkling life.
In this beautifully produced, landmark book, historian Donald Albrecht presents 175 of Gottscho's extraordinary images of the city, from the Battery to Harlem. An introductory essay tells the story of this legendary photographer, describing his working methods and philosophy, while placing his work in the broader context of photographic history. The exhibition The Mythic City will open at the Museum of the City of New York in the fall of 2005.
Published in association with the Museum of the City of New York.
About the Author
---
Donald Albrecht is an adjunct curator of architecture and design at the Museum of the City of New York. He also serves as adjunct professor for the Masters Program in the Decorative Arts at the Cooper-Hewitt, National Design Museum in New York.
Praise For…
---
Before there were Trump towers dotting every other corner, New York was full of architectural marvels. This is apparent in "Mythic City: Photographs of New York by Samuel H. Gottscho, 1925—1940," on view at the Museum of the City of New York from Nov. 1, 2005, through Feb. 20, 2006. Gottscho offers a glimpse of lost treasures, from the Art Deco Rex Cole showroom in Bay Ridge, Brooklyn, to the swanky interiors of William Paley's Beekman Place town house. Documenting the city"s rapidly changing landscape, Gottscho created dreamlike images with an artist's eye. "It is ironic, because he was photographing during the height of the Depression," says Donald Albrecht, the curator of the exhibit and the author of the accompanying book from Princeton Architectural Press. But his vision, Albrecht says, "is optimistic and heroic." -T Magazine