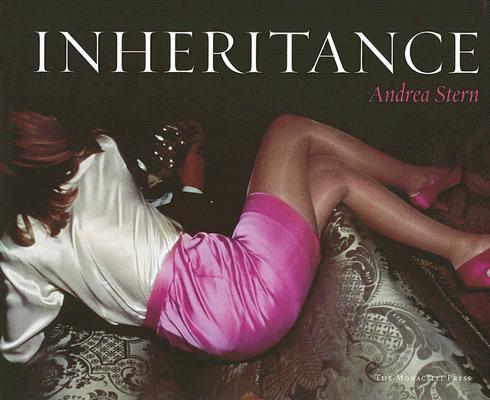 $40.00
Special Order -- These books can be hard for us to get
Description
---
Turning a lens on her kin, photographer Andrea Stern captures the visually rich and psychologically intriguing world of a wealthy Jewish family in New York. She chronicles momentous family gatherings—weddings, bar mitzvahs, funerals—as well as everyday events, such as visits to a grandmother in Palm Beach and weekend trips to Long Island. In the midst of bustling celebrations, she often focuses on individual family members, zeroing in on the tension that arises as individuals attempt to carve out separate identities in the midst of family entanglements.

At first, the book's title alludes to the photographer's privileged upbringing, but the word 'inheritance' reverberates in other ways as one contemplates, in these alluring, candid portraits, the myriad traits and influences that are passed on from one family member and one generation to the next.
About the Author
---
Andrea Stern is a photographer based in New York City. Her work is in the Philadelphia Museum of Art, the Jewish Museum in New York, and numerous private collections, and it has been published in the "New Yorker," the "New York Times Magazine," "Art in America," the "Village Voice," "GQ," " Fortune," and elsewhere. She is represented by HastedHunt Gallery.

Photographer Gregory Crewdson has exhibited widely in the United States and Europe. His work is in the Museum of Modern Art, the Metropolitan Museum of Art, and other public collections, and his books include "Hover," "Dream of Life," and "Twilight." He is a senior critic at the Yale School of Art and is represented by Luhring Augustine Gallery.
Praise For…
---
"Andrea Stern's unsentimental book is clear-eyed and affectionate. Her unblinking photographs of her family prove that it's not exotic places but deep connections that count."
—Sylvia Plachy, photographer and author of Self Portrait with Cows Going Home.

"It is so much harder than one would think to document the family, as Andrea Stern has done with tenderness and subtle understanding, and to treat a camera not as a weapon but as a window."
—Guy Trebay, author and writer on culture for the New York Times.