Rediscovering Jacob Riis: Exposure Journalism and Photography in Turn-Of-The-Century New York (Hardcover)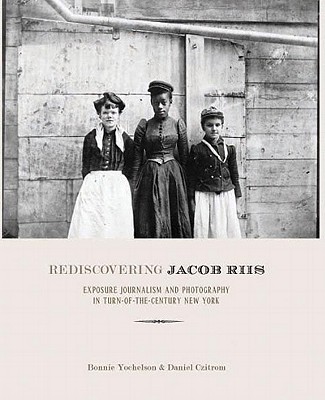 $35.00
Special Order -- These books can be hard for us to get
Description
---
A provocative new illustrated history of the famed early chronicler of New York's immigrant poor, seen here as an opportunistic, camera-toting social reformer whose legacy lives on.
""I don't remember my mother or my aunts and uncles talking of their father as a photographer....In his letters--I have read most of them--he never mentions a camera.""--J. Riis Owre (grandson of Jacob Riis)
More than ninety years after his death, Jacob Riis maintains a stubbornly persistent hold on the American imagination. Remembered as a pioneering photographer, he was the first to document the state of New York's slums, publicizing in haunting photographs the plight of the urban poor at the height of European immigration to the city. But Riis confessed to being "no good at all as a photographer" and in recent years has been disparaged for racist views and political opportunism.
In "Rediscovering Jacob Riis," Bonnie Yochelson and Daniel Czitrom address the complex legacy of the pioneering social reformer. In a work of highly original scholarship, they reclaim Riis from the art camp, relocating him in the field of social and cultural history. Their provocative new book reveals Riis to be an inspired self-promoter who, although neither an original thinker nor a serious photographer, nevertheless framed the discussion of urban poverty in terms still relevant today.
Extensively illustrated with Riis's images, "Rediscovering Jacob Riis" is revisionist history at its best, as appealing to photographers, journalists, and social historians as it is to the general reader.