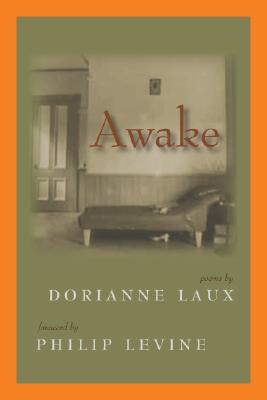 $14.95
Special Order -- These books can be hard for us to get
Description
---
First published in 1990 and now back in print, this much sought-after collection marked the stunning debut of poet Dorianne Laux. Awake chronicles Laux's coming to terms with a childhood darkened by violence and sexual abuse--a struggle at once to embrace and to forgive the past.
About the Author
---
First published in 1990, Awake marked the stunning debut of poet DORIANNE LAUX. She has since published three other collections: What We Carry (1994), which was a finalist for the National Book critics Circle Award, Smoke (2000), and Facts About the Moon (2005), which won the Oregon Book Award, selected by Ai, and was short-listed for the 2006 Lenore Marshall Poetry Prize. The recipient of an Editor's Choice III Award, two Best American Poetry prizes, and two Pushcart prizes, Laux is also the coauthor, with Kim Addonizio, of The Poet's Companion: A Guide to the Pleasures of Writing Poetry. Her work has appeared in numerous journals and magazines, and she is among the poets to earn a place in The Norton Anthology of Contemporary Poetry. In 2001 she was invited by the late poet laureate Stanley Kunitz to read at the Library of Congress.

Born in Augusta, Maine, Laux moved to northern California in 1983 and subsequently graduated from Mills College, in Oakland, with a BA in English. She has waited tables and written poetry in San Diego, Los Angeles, Berkley, and Petaluma, California, and in Juneau, Alaska, and her poems have been translated into French, Italian, Korean, Romanian, and Brazilian Portuguese. Among her many honors are two fellowships from the National Endowment for the Arts and a Guggenheim Fellowship. In 1994 she settled in Eugene, Oregon, where she teaches creative writing at the University of Oregon. She lives in Eugene with her husband, poet Joseph Millar.