Birds of Paradise (CD-Audio)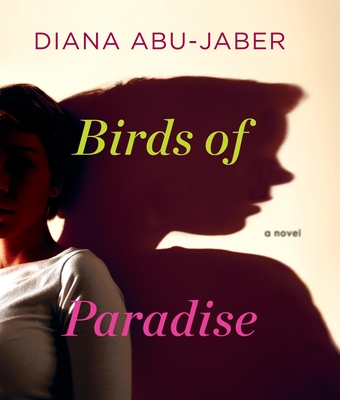 $36.95
Special Order -- These books can be hard for us to get
Fall '12 Reading Group List
---
"Avis Muir is an architect in the kitchen, who builds acclaimed pastries from flours and fondants and candied decorations. Her husband, Brian, is a lawyer for one of the most respected developers in Miami, who helps create a new international hub of wealth and opulence. So why have they had so much trouble constructing a nuclear family? Abu-Jaber's novel of family dysfunction, cultural adaptation, and human resilience in the face of tragedy ponders the joys and limitations of family, friendship, and career with powerful results."
— Daniel Goldin, Boswell Book Company, Milwaukee, WI
Description
---
Avis Muir is a brilliant pastry chef, Brian Muir a corporate real estate attorney. Their son, Stanley, is the proprietor of a trendy food market. Their beautiful daughter, Felice, is missing. A runaway at 13, Felice has spent five years modeling tattoos, skateboarding, clubbing, and sleeping in a squat house or on the beach. She's about to turn 18. Soon all of the Muirs will be forced to confront their anguish, loss, and sense of betrayal. And Felice must reckon with the guilty secret that drove her away, then face her fear of losing her family and her sense of self forever.
 
 Set against the vibrant backdrop of contemporary Miami, Birds of Paradise is filled with piercing insights into the politics of food and sugar, teen culture, and of the ebb and flow of marriage. The writing is sumptuous, the story moving, and the descriptions of food (one of Abu-Jaber's specialties) are mouth-watering.
About the Author
---
DIANA ABU-JABER is the author of Origin, Crescent, The Language of Baklava, and Arabian Jazz. She has won the PEN Center USA Award for Literary Fiction, the Oregon Book Award, and other prizes. Her writing appears in the New York Times, the Washington Post, Slate, Ms., Gourmet, Salon, and Vogue, and she is frequently featured on National Public Radio. She lives in Coral Gables, Florida, and Portland, Oregon.
TAMARA MARSTON has been an actor, singer and director for over 30 years. A career performer / musician, Tami has toured nationally with several groups and appeared on The Arsenio Hall Show and A&E's Goodtime Café. Dividing her time between acting and singing gigs, choral conducting, music and stage directing, jingle and voiceover work, private and public teaching—and family—Tami feels very fortunate to make her living working in the arts.
Praise For…
---
"Narrator Tamara Marston portrays the main characters—mother, father, daughter, and son—with feeling and sensitivity. Her reading recognizes that the city of Miami, where the novel is set, is also a character, and she infuses the descriptions of the landscape and urban setting with meaning."
—AudioFile
"A meticulous, deeply moving portrayal of imperfect human beings struggling to do right."
—Kirkus Reviews [HC starred review]
"Nuanced and deftly drawn. . . . Will [also] draw teens."
—Booklist
"Tamara Marston's strong delivery provides the characters with distinct voices, helping to make the richly developed and intriguing cast of players as well as the delicious words come alive."
—Library Journal [starred review]