Earth Grids: The Secret Patterns of Gaia's Sacred Sites (Wooden Books) (Hardcover)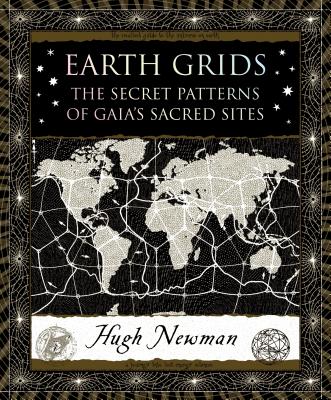 $14.00

We can usually get this book in 3 to 7 days, except during a pandemic. We are doing our best
Description
---
In this beautiful little book, researcher Hugh Newman explores the science and history of Earth Grids, from Ancient Chinese medicine to the invention of longitude and latitude straight through to our current electrical system.

Do ancient maps prove that the planet was surveyed 12,000 years ago? Were the poles once in a different position to where they are today? Is there a secret pattern joining the great sites of antiquity? In this revolutionary little book, ancient sites expert Hugh Newman outlines various theories concerning geometry in the distribution of sacred sites on Earth and comes to some startling conclusions. Illustrated throughout with fantastic graphics, this book will change your world.
About the Author
---
Hugh Newman is an author, Megalithic researcher, and explorer. As well as organizing the annual Megalithomania conference and tours, Hugh has been a regular guest on History Channel's Ancient Aliens and Search for the Lost Giants. He lives in England.