Novel Houses: Twenty Famous Fictional Dwellings (Hardcover)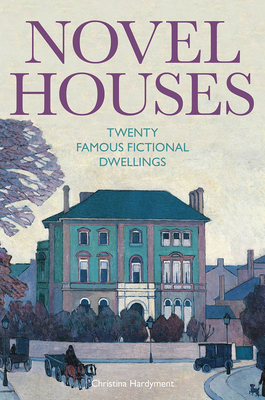 $40.00
On Our Shelves Now as of 24 Hours Ago
Description
---
Many beloved novels have place at their heart—and often even in their title. Novel Houses visits unforgettable dwellings in twenty legendary works of English and American fiction, exploring how Uncle Tom's Cabin came to start the American Civil War, why Bleak House is used as the name of a happy home, and what Jane Austen had in mind when she worked out the plot for Mansfield Park. Taking up the importance of 221B Baker Street to Sherlock Holmes, and of Bag-End to the hobbits who called it home, the book also sheds fresh light on Emily Brontë's Wuthering Heights, Mervyn Peake's Gormenghast, and the real-life settings of Daphne du Maurier's Rebecca and E. M. Forster's Howards End. Throughout, the book invites us to consider how houses, while so fundamental to these stories, also reveal much about their authors' passions and preoccupations. A winning combination of literary criticism, geography, and biography, this is an entertaining and insightful celebration of beloved novels and the extraordinary role that houses play—whether grand or small, unique or ordinary, real or imagined.
 
About the Author
---
Christina Hardyment is a writer and journalist with a special interest in literary geography and domestic history. She is the author of Writing the Thames, also published by the Bodleian Library. 
 
Praise For…
---
"Gaston Bachelard, whom Christina Hardyment cites at the opening of this agreeable book, once suggested that we might start a new form of psychiatric study based on the uses of houses as our memory banks. . . . Hardyment's gentle challenge has been to identify and investigate the way a score of intensely recalled dwelling places have been transformed by their imaginative inhabitants into some of the best-loved — or feared — locations in Western literature."
— The New York Times
Home is where the heart is — but can a home be the heart of a novel? That's the literary question Christina Hardyment answers with a resounding 'yes' through the 20 loosely connected essays that make up her Novel Houses." 
— Washington Independent Review of Books
"As Hardyment shows, the psychological import of our homes traverses time and place, and her transporting book will surely arouse new appreciation for your own."
— Architectural Digest