Georgia Under Water: Stories (Paperback)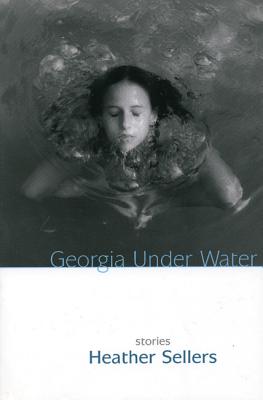 $13.95
Special Order -- These books can be hard for us to get
Description
---
Heather Seller's unpretentious, vernacular prose allows Georgia a persuasive mix of innocence and experience. These are miraculous stories of survival, perhaps even forgiveness. To some of us Georgia's life would be unthinkable. Sellers makes us believe it is well worth living.
Heather Sellers writes delicious, dangerous prose. She starts you twenty-three floors up in condo squalor, nips across for dysfunction in Disney country, threatens incest in Hotlanta, and comes to grief on the Gulf. The dead-credible life of Georgia Jackson--ineffably sweet, thoroughly in love with her own luscious body, half in love with her lush of a father--skids at the edge of the surreal. Her story had me laughing through the lump in my throat. An original. A knockout debut.-Janet Burroway
Marketing Plans
Author tour in Sellers' hometowns in Michigan and Florida
Brochure and postcard mailings
Advertisements in key literary and trade magazines
Heather Sellers was born and raised in Orlando, Florida and received a Ph.D. in Writing from Florida State University. Her work has appeared in Indiana Review, New Virginia Review, The Hawaii Review, The Chattahoochee Review, The Women's Review of Books, and Sonora Review. Her story Fla. Boys is anthologized in New Stories from the South, 1999: The Year's Best. She received a fellowship from the National Endowment for the Arts in 1999. She currently lives in Holland, Michigan, where she's an associate professor of English at Hope College.
Excerpt From Georgia Under Water
From the short story, Spurt
I spent those days watching myself in every reflective surface known to Daytona Beach.
My knees weren't knobs anymore. My knees were lush transitions. My thighs shone golden-brown; my shins, paler, but long and strong. My ankles were slim, bony in a fetching way, my feet suddenly inches too long for my slaps and sandals. My hair swung in a shiny curtain behind me; my legs were in constant motion, counterpoint.
You've had a growth spurt, my mother said. Your shorts are way too short. When did this happen?
I think yesterday and/or the day before, I said. We were in.