Fintech and Islamic Finance: Digitalization, Development and Disruption (Paperback)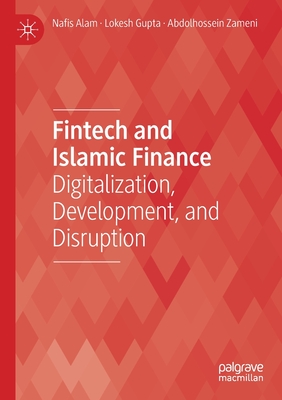 $93.74
We can usually get this book in 3 to 5 days, except during a pandemic. We are doing our best
Description
---
Financial Technology (Fintech) has revolutionized the financial world as one of the fastest-growing segments in both the technology and financial sectors. With the usage of underlying principles of Blockchain technology, Fintech is bringing the financial community together and making financial services accessible to everyone. Fintech has far-reaching implications for Islamic finance such as banking, investment, insurance (takaful) and wealth management, which are benefitting from this usage. This book provides a comprehensive review of how Fintech is shaping the Islamic finance industry through three key aspects: Digitalization, Development and Disruption. The book will provide insight on the Shariahtech (Fintech in line with Shariah principle) and its application in the Islamic finance industry. The book also gives an overview of Blockchain and Fintech evolution and how they act as the building blocks of the digital financial landscape.
Readers of the book will also get a detailed discernment on the Islamic viewpoint on cryptocurrency as well as the application of the smart contract in different Islamic financial services. The book provides students, academics and researchers with a detailed description of the Blockchain and Fintech application in Islamic finance.
About the Author
---
Nafis Alam is Associate Professor of Finance at Henley Business School, University of Reading Malaysia. His research is focused on Fintech, banking regulation, corporate finance, Islamic banking and finance. He is a research affiliate of Cambridge Centre for Alternative Finance (CCAF) at Judge Business School, University of Cambridge, UK and contributes regularly to a global industry report on Fintech and financial regulations. He holds a PhD in Banking and Finance from Monash University, Australia.Lokesh Gupta has more than 18 years of experience in the sector of Financial Technology in Conventional and Islamic Banking Domain as a Techno Functional. He is also the Co-Founder of RM Applications Sdn Bhd. Currently, he is involved in asset liability management, Basel III reporting, data mart development as well as remittance and payments solution implementations in the South East Asia region. He has also co-authored books and published articles in Islamic Banking and Finance.Abdolhossein Zameni is Lecturer of Finance at Henley Business School at the University of Reading Malaysia. He obtained a BSc in Industrial Engineering at Mazandaran University of Science and Technology, Iran and his MBA in Finance at Multimedia University, Malaysia. In 2014, he was awarded a PhD in Finance by the National University of Malaysia (UKM).