Historia crítica de la arquitectura moderna (Paperback)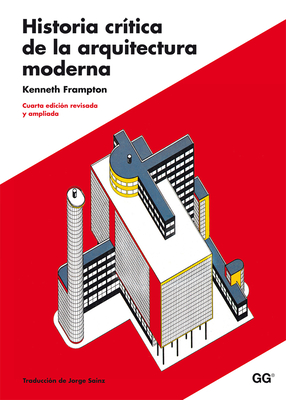 $38.95

Special Order -- These books can be hard for us to get
Description
---
Since its publication in 1980, Kenneth Frampton's Modern Architecture: a Critical History has become an indispensable classic in academic bibliographies on the history of modern architecture. In this fourth edition, the author has added an important final chapter focused on the effects of globalization on recent contemporary architecture, the phenomenon of the star architect, and how global practices have shifted their attention towards problems of sustainability and habitat.

NUEVA EDICIÓN REVISADA Y AMPLIADA Desde su primera edición en 1980, la Historia crítica de la arquitectura moderna de Kenneth Frampton se ha convertido en un clásico imprescindible dentro de la bibliografía académica sobre historia de la arquitectura moderna. En esta cuarta edición, el autor ha añadido un importante capítulo final que indaga en los efectos de la globalización en la arquitectura contemporánea de los últimos años, en el fenómeno de los arquitectos estrella y en cómo las prácticas de todo el mundo han dirigido su foco de atención hacia los problemas de la sostenibilidad y del hábitat.
About the Author
---
Kenneth Frampton studied at the Architectural Association of London and has taught at universities all over the world. He is currently the Ware professor at Columbia University in New York. In 2018, he received the Golden Lion at the Venice Biennale. His books on the history and theory of architecture include Studies in Tectonic Culture and Labour, Work and Architecture.