Cómo leer una fotografía (Paperback)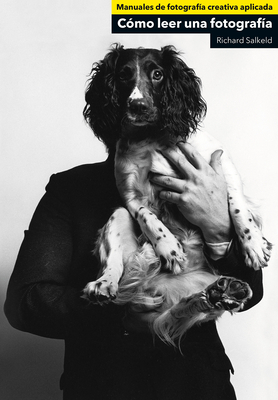 $33.95
Backordered. There will likely be a delay in getting this book
Description
---
The environment we live in is growing increasingly image-saturated, which serves to highlight the essential role that photography plays in human communication. But photographing the world and reading it through photography is no innocuous undertaking; it influences the way we understand our own reality. For that reason, it's important to understand how and why photographs work and what they mean. This book is an introduction to the visual analysis of photographs. Richard Salkeld offers an accessible and approachable guide to the theory that surrounds contemporary photographic practice and to the role of photography in contemporary society.
 
Vivimos en un entorno cada vez más saturado de imágenes que evidencia el papel primordial que la fotografía juega en la comunicación humana. Pero fotografiar el mundo y leerlo a través de la fotografía no es un acto inocuo, influye en la comprensión que tenemos de la realidad y de nosotros mismos. Por ello es preciso comprender cómo y por qué funciona una fotografía y qué significa. Es preciso adentrarse, en suma, en la teoría de la fotografía. Cómo leer una fotografía es una introducción clara al análisis visual de la fotografía. A través del repaso histórico del desarrollo de la fotografía, Richard Salkeld ofrece una panorámica comprensible y bellamente ilustrada de las reflexiones que han ido surgiendo en torno a las imágenes. Como resultado, el libro proporciona una aproximación amable y accesible a la teoría que encierra la práctica fotográfica contemporánea convirtiéndose en una guía básica para entender el papel fundamental que la fotografía juega en la sociedad actual y en nuestro entorno más cotidiano.
​
About the Author
---
Richard Salkeld is a professor of art history, art theory, and photography at the School of Art and Design in the University of Gloucestershire. His research interests include minimalism, aesthetic theory, and street photography.