The Futurist: A Prophecy (Paperback)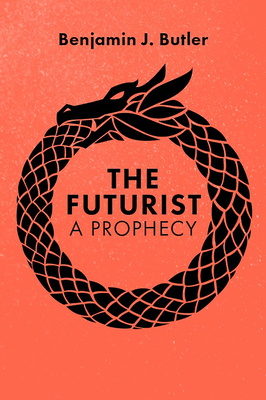 $19.99
Coming Soon - Available for Pre-Order Now
Description
---
A young Japanese girl, Kokoro, enters her twenties adrift and disoriented by a fast-changing world.
Kokoro was suffering from future shock. Born in Tokyo in the late 1990s, she was coming of age at a disorienting time of human history. Tsunamis of change in technology, geopolitics, economics and more, were buffeting the world of her parents. An old world seemed to be crumbling down. At an institute in Devon, England, she meets the Futurist, a mysterious and prophetic man. Her life changes irrevocably when she embarks on a journey with him into the future.
The Futurist is a dialogue about the collective odyssey of humanity, touching upon the future of communications, geography, money, ecology and evolution. Slowly Kokoro learns how to befriend the uncertainty of living in tumultuous times, and how to harness the evolutionary forces within her to fulfil her life purpose.
About the Author
---
Benjamin J. Butler is a British-born futurist and philosopher who has been on the road for 20 years, spending time in Japan, Korea, China and the USA. Although highly sought after as a forecaster of the future, he is most passionate about supporting others on their human odyssey into the unknown. Benjamin acts as a personal guide, sounding board and advisor on the future to numerous leaders and changemakers who are building the New Earth. He sits on various boards as an advisor on the future such as the Global Future Council on Quantum Applications at the World Economic Forum. Benjamin draws on a wide array of experiences in peering out to the future including stockbroker, investor, venture capitalist, creativity consultant and student of Zen.